View Dorset | Italian Porcelain Tile
The Dorset series from View recreates the Portland stone from the Dorset region in Southern England with its characteristic fossil shells. Its appealing colors, competitive pricing and the advantages of a colored-body inkjet glazed porcelain make this series an intriguing option.
---
---
---
Colors, Sizes & Trim
| | |
| --- | --- |
| Bristol Colors | |
| REBLCM | Creama |
| REBLDK | Ombra |
| REBLRD | Perla |
| REBLRT | Rust |
| REBLUR | Umber |
| Bristol Sizes | |
| REBL--/210BK | 2 3/8 x 10 |
| Trim | |
| REBL--/SBN | 3 x 13 Surface Bullnose |
| New York Colors | |
| RENYWE | White |
| RENYBK | Black |
| New York Sizes | |
| RENY-/210BK | 2 3/8 x 10 |
Additional Information
Trim
The surface bullnose is made from field tile that is cut, ground and reglazed.
Usage & Installation
Suitable for both residential and moderate commercial installations.
Bricks are typically set with a 3/8" grout joint, so coverage for the Bricks is calculated using an approximate 3/8" joint. They can be installed with a smaller grout joint, but additional material will be required to make up the difference in coverage. Because of the brick texture, it may be helpful to use a grout release, and should be noted that some grout may remain in the surface indentations.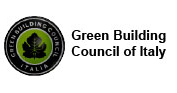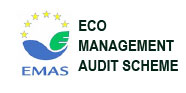 The Coefficient of Friction is a general guide only. Testing may vary with different production runs and with different testing labs.
As noted in the American with Disabilities Act (ADA) the coefficient of friction varies considerably due to facts not under the control of entities such as the manufacturers and distributors. These factors include, but are not limited to, contaminants, slope of terrain, drainage conditions, adjacent surfaces, etc. Suitability for any installation can only be determined by a site examination of all conditions that could affect the slip resistance of the tile being installed. Continual cleaning and maintenance must be performed once the tile has been installed. For more information see our current handout Americans with Disabilities Act and Slip Resistance of Tile.