Floor Gres Industrial | Italian Porcelain Tile
With a new interpretation of a concrete look, the Industrial series offers a modern and simple representation of architecture in its purest form. The neutral six-color palette allows spaces to be conceived with a brand new vision. The subtle variation and texture add depth and sophistication to this contemporary line. Suitable for both commercial and residential installations.
---
---
---
Colors, Size & Trim
| | |
| --- | --- |
| Colors | |
| FGILIYS | Ivory |
| FGILMAS | Moka |
| FGILPBS | Plomb (Dk. Grey) |
| FGILSES | Sage (Green/Grey) |
| FGILSLS | Steel (Lt. Grey) |
| FGILTES | Taupe |
| Size - Rectified | |
| FGIL--S/1224 | 12 x 24 |
| Trim | |
| FGIL--S/SBN | 3 x 24 Surface Bullnose |
| FGIL--S/SBN224 | 2 x 24 Surface Bullnose |
Additional Information
Sizes
Stocked in Soft Finish (Honed).
Trim
The factory is switching to 2 x 24 Surface Bullnose from the current 3 x 24 Surface Bullnose. This change will occur color by color over a period of time. If there is a concern about a particular order (i.e. a job continuation) please contact us to find out which version we currently have.
Surface Bullnose is made from field tile that is cut, ground and reglazed.
Usage & Installation
Industrial Series is suitable for both residential and commercial installations.
Most Italian manufacturers recommend a maximum offset of 8" (20cm) on all large format tiles when setting running bond. Please refer to ANSI requirements for setting large format tiles ANSI A108.02 Section 4.3.8.
There are special setting requirements and materials for large format tiles. Please refer to the TCNA Handbook and guidelines by your mortar manufacturer for more information.
It is important to mix tiles within each carton and blend from several cartons to get a proper balance of shade variation.
Non-Stock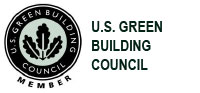 The Coefficient of Friction is a general guide only. Testing may vary with different production runs and with different testing labs.
As noted in the American with Disabilities Act (ADA) the coefficient of friction varies considerably due to facts not under the control of entities such as the manufacturers and distributors. These factors include, but are not limited to, contaminants, slope of terrain, drainage conditions, adjacent surfaces, etc. Suitability for any installation can only be determined by a site examination of all conditions that could affect the slip resistance of the tile being installed. Continual cleaning and maintenance must be performed once the tile has been installed. For more information see our current handout Americans with Disabilities Act and Slip Resistance of Tile.