Atlas Concorde Brave | Ceramic Wall Tile
With the three-dimensional wall tile in the Brave series, Atlas Concorde offers a stone look in structured wall tile. The sculpted stone effect is natural and has a strong impact while offering the advantages of a ceramic product. The two different shapes (Wave in three colors and Blade in Gypsum only) offer a choice between soft undulation and dynamic geometry. The Brave series has multiple images of different kinds of stone veining mixed together. It is important to blend tile within each carton and from multiple cartons during installation, as well as change the orientation of pieces with similar graphics to attain a proper mix.

---
---
16 x 32 Plain
Available in 3 Colors - Gypsum, Grey and Pearl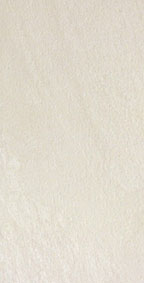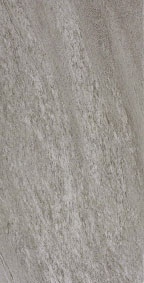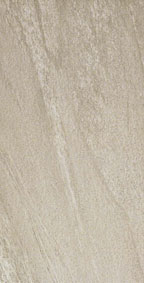 16 x 32 Blade
Available in Gypsum Only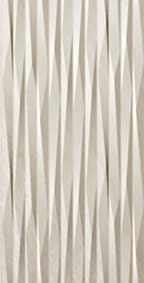 16 x 32 Wave
Available in 3 Colors - Gypsum, Grey and Pearl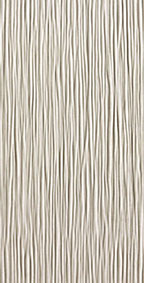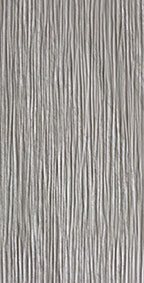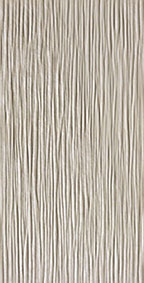 ---
Colors & Sizes
Plain Colors
ACBEGM
Gypsum
ACBEGY
Grey
ACBEPL
Pearl
Blade Color
ACBEGM
Gypsum
Wave Colors
ACBEGM
Gypsum
ACBEGY
Grey
ACBEPL
Pearl
Size- Rectified
ACBEGM/1632
Plain
ACBEGM/1632B
16 x 32 Blade
ACBE--/1632W
16 x 32 Wave
Usage & Installation
Images
Usage
Brave is suitable for use in commercial and residential wall applications.
Coordinating Trim
If trims are required for a project, it is possible to find other products that coordinate with the Brave colors. Coordinating trims should be presented with an understanding that there will not be a perfect match and there may be some variation from production run to production run. Schluter also offers different options for finishing pieces that can be used with structured wall tile.
*Blade Color
Available in Gypsum Only.
Installation
Brave is intended for interior walls. If installing with a cement-based adhesive, it is recommended to use a flexible setting material. All substrates should be properly reinforced to be sure there is no movement. Wood studs need to be dry and properly braced with a minimum depth of 3 1/2". For mortar installations, the mortar bed has to be cured (less than 2% humidity) and has to have proper reinforcing. Brave is designed and recommended to be set with a straight joint. Care should be taken to have the pattern align from piece to piece to create a continuous flow.